Weed Barrier Fabric
The Morton County SCD offers the service of installing synthetic weed barrier fabric to newly planted trees. The District also offers custom cut fabric to lengths specific to your needs, as well as individual 4×4 tree fabric squares for single trees.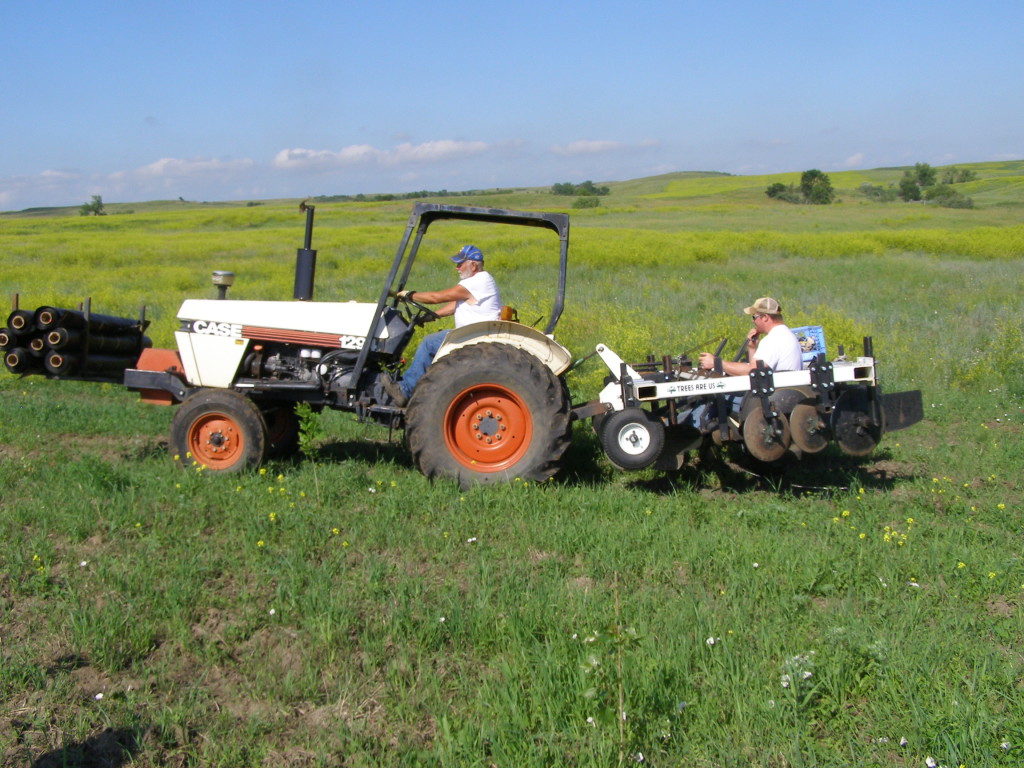 We have found that weed barrier fabric has many benefits including:
Moisture storage
Complete weed control under the area covered
Low maintenance
Pricing
Fabric Installation– $0.85 per linear foot (1,000 ft minimum)
Tree Planting Accessories
Additionally, The District can accommodate your needs with extra staples, tree tubes and Plantskydd (animal repellent).
For more information on fabric and repellent, see the appropriate North Dakota NRCS fact sheets using the links below:
Synthetic Mulch (Fabric) Management Fact Sheet
Protecting Trees and Shrubs From Deer
Synthetic Weed Control Fabric Advantages and Disadvantages